Look what we have found now! Can you guess which story we are learning about now?
We also found some strange looking seeds. Pippa thinks they might be magic beans and suggested that we should plant them!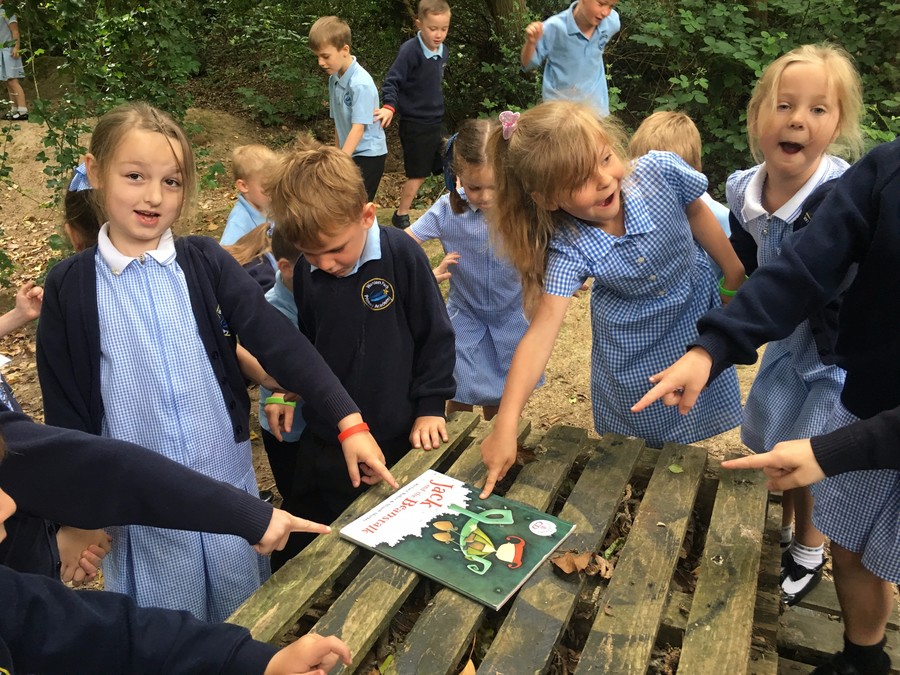 Attention parents! We have been making porridge because we have been learning about Goldilocks. The porridge was lumpy but yummy. EVERYONE had a growth mindset and tried the porridge. We put different toppings on it like honey and orange.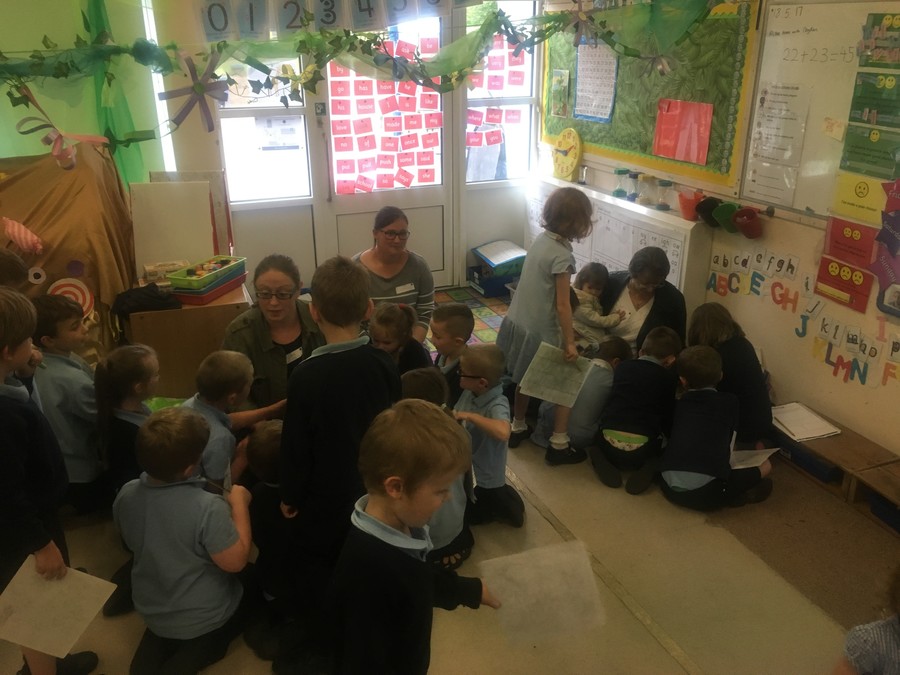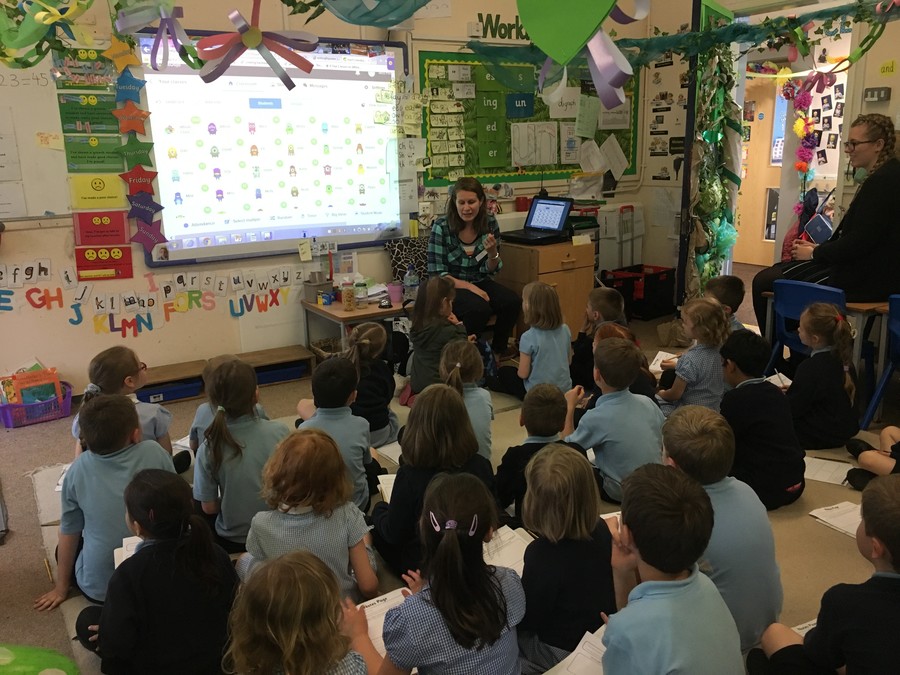 Giraffe class would like to send out a massive thank you to the parents who came in to talk about the toys from their childhood today. We had so much fun hearing all about the toys and especially liked being allowed to play with some of them.
Excuse me! Be careful in the school woods. We found some porridge in three bowls! One was big, one was medium and one was little! Next, we saw a strange yellow dress with a bear on the front. Molly thinks it may belong to the three bears. Preeya thought she might have seen the three bears cottage in the distance. Also, Peter thinks Goldilocks might have sat on Baby Bear's chair and it broke!
From Giraffe Class
IMPORTANT INFORMATION!
WE HAVE FOUND A CRIME SCENE!
We had a phone call from the police asking us to have a look at a crime scene in our woods!
First we saw a red cape. Then we found a broken bit of tree. All over the place there was yellow crime scene tape.
Next we saw a colourful basket but there was nothing in it. There were also some pretend flowers.
There were also some really deep holes which we think an animal might live in.
We think these clues might be something to do with Little Red Riding Hood.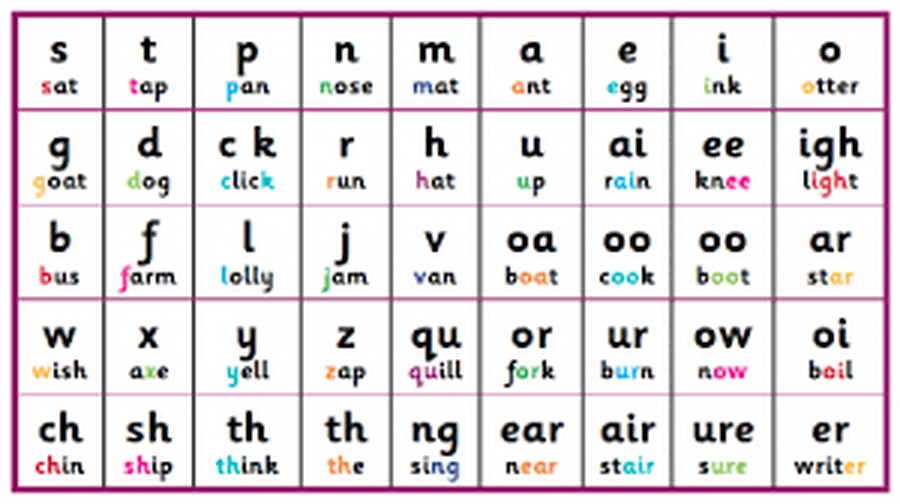 In our quest to become knight and squires, we had some owls visit us from a company called 'Owl Time'. Squires had to look after birds of prey so this was helpful because it taught us all about what owls eat and how to best look after them.
We even all got the opportunity to have an owl rest on our shoulder and have a photo taken. These will be sent home soon.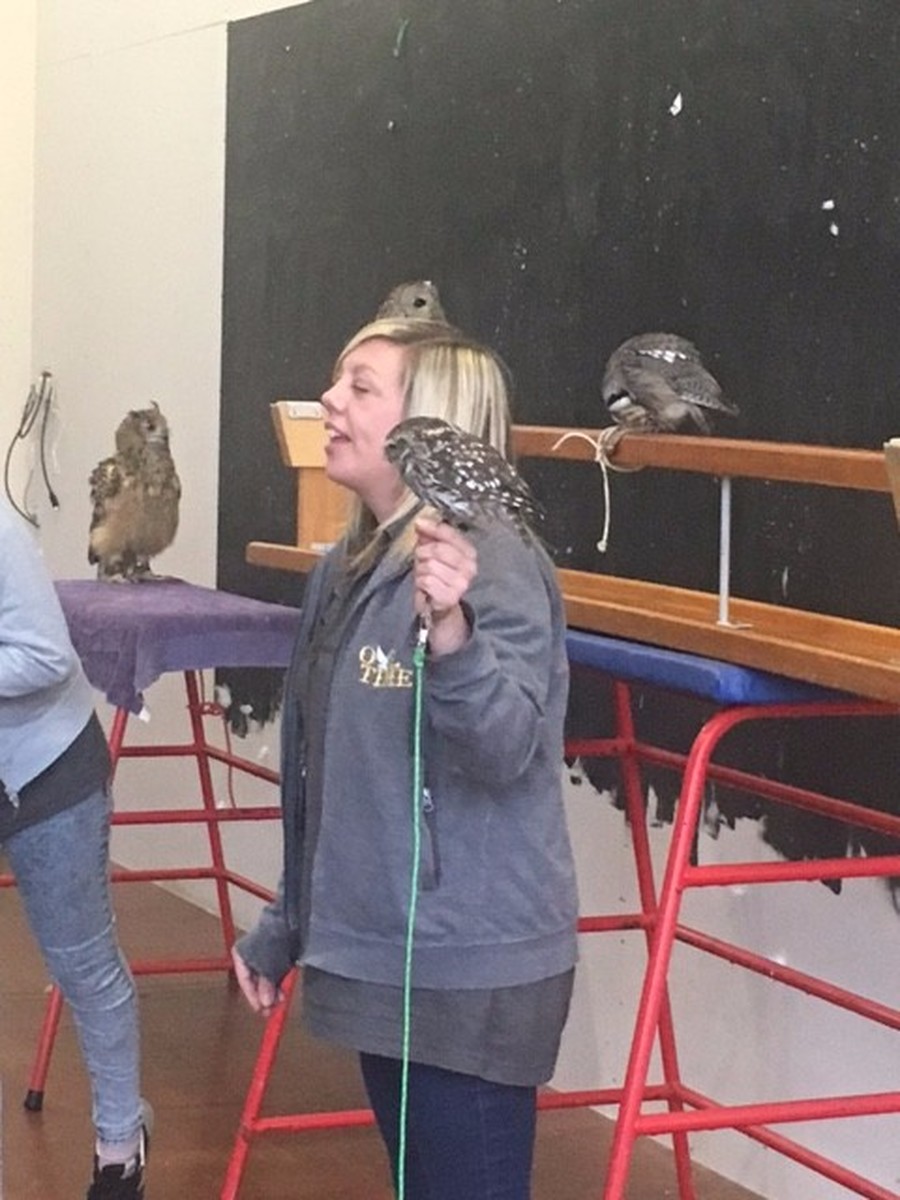 We have been learning about how to become a knight!
On Thursday 12th January, we had a REAL knight visit us. It was fantastic.
We had lots of fun. It was really funny when we first got to the hall because he didn't know we were there. He was running away from a dragon!
He told us the story of George and the Dragon. Harry acted as George and David played the fierce dragon. Cayden's favourite bit was when the people got eaten!
Here are some pictures of our morning.
Giraffes
Giraffe class came back from the holidays to find sea related items all over their classroom! To make things even more exciting, we also found real, live fish! We have had to look after the fish to make sure they have everything they need.
The fish also had a note with it asking us to find his friend called Nemo. This led us to explore the world to try and find where Nemo might be. We learnt the names of all the continents and the oceans and what the different climates are like.
This led us to consider that Nemo might be from somewhere like Australia. As a result, we used books, I pads and laptops to research the underwater world and Australia. We then researched aboriginal art and experimented with paint, considering the kind of colours and patterns which they would have used.
To continue our journey to find Nemo, we also visited the Sea Life Centre. We had so much fun and even touched real starfish and sea anemones!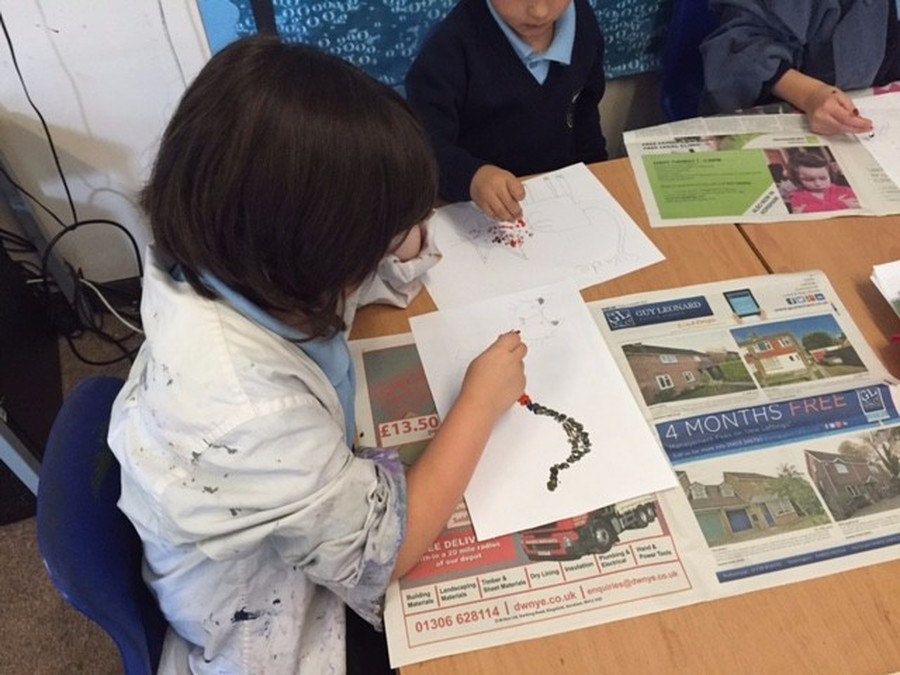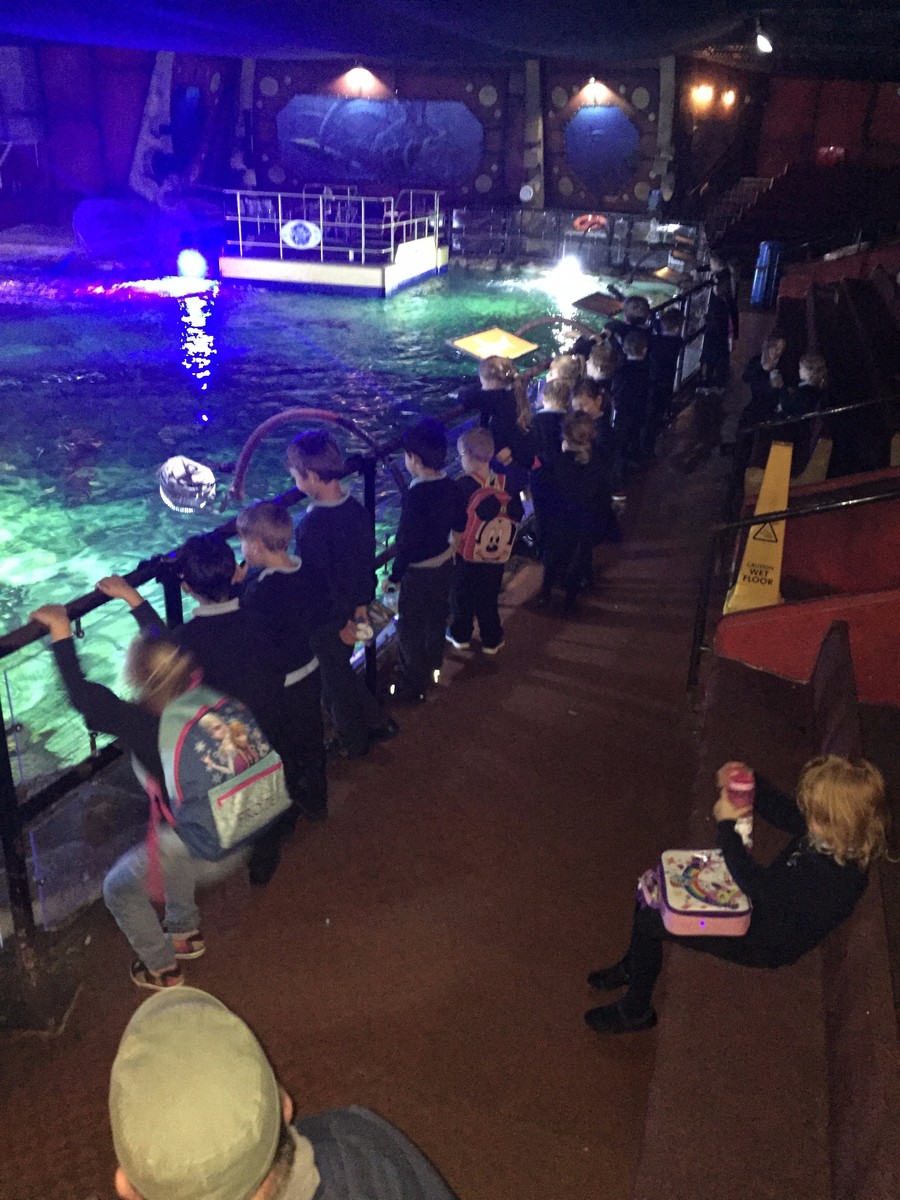 Take a look at some of our amazing independent learning! We have been trying to have a growth mindset by really challenging ourselves.