pandas
STRANDED ON A DESERT ISLAND...
When we came back after the holiday, our classroom had become a desert island. We had to imagine we were stranded and in groups find things to keep us alive. Also, we had to design our own shelter to protect us and keep us safe. The group who found the most items and created the safest shelter even won a prize! We have just begun listening to Michael's (Kensuke's Kingdom by Michael Morpurgo) story of how he became washed up on a desert island. Please have a look at our slideshow above!
January 2017
Pandas have been having such an exciting time since coming back after the Christmas holiday. In the first week back we created an Anglo Saxon village using cardboard, paint and hay, we made Viking helmets using paper mache and perhaps the most exciting event was when a Viking and an Anglo Saxon came to visit. We learnt lots of facts about the Vikings and Anglo Saxons and even learnt some old stories they used to tell.
Here are some pictures: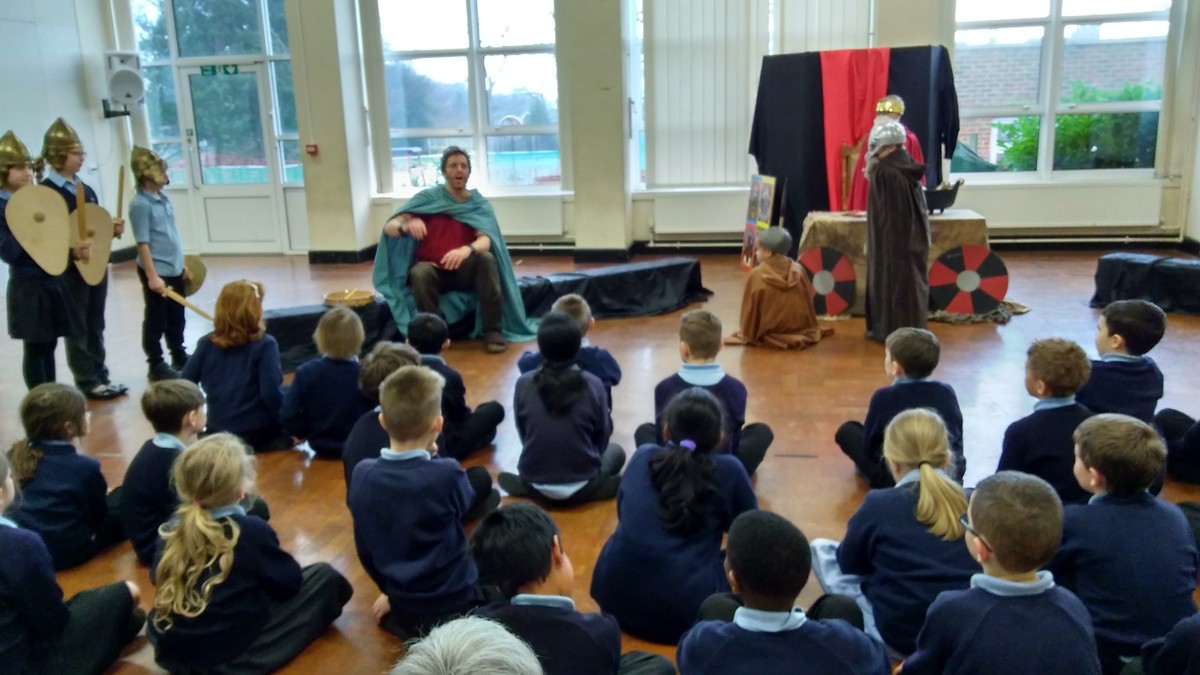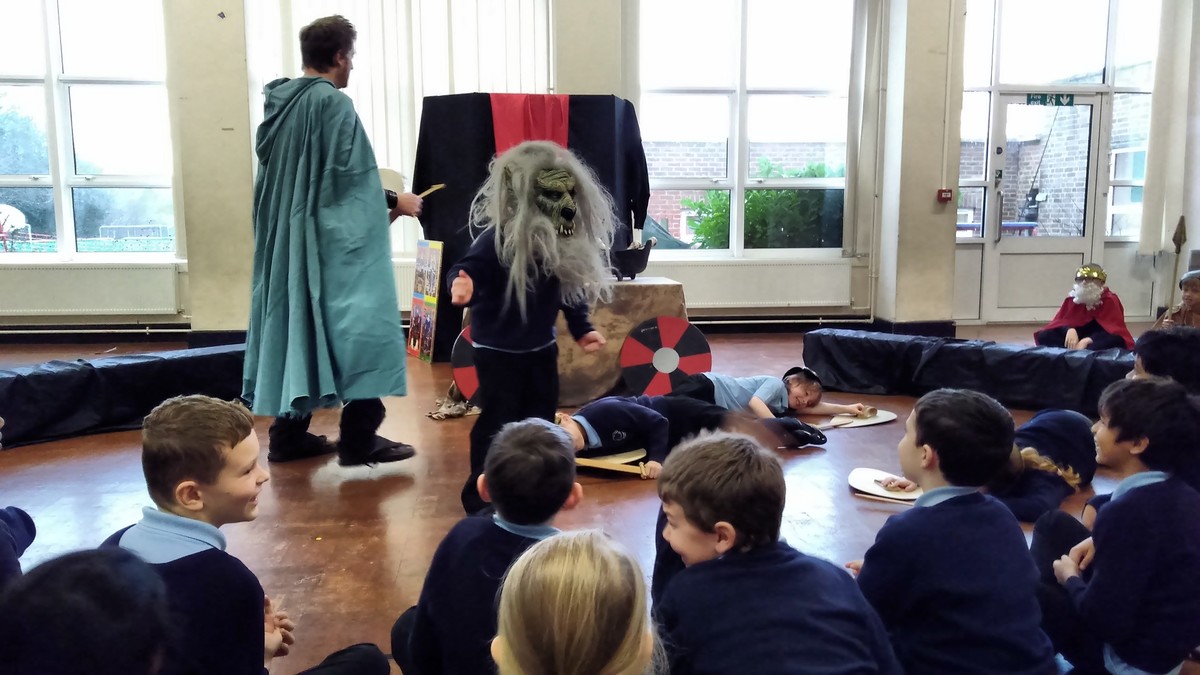 In English, we learnt the story of how to train your dragon and created some amazing descriptions of the setting and dragons.
Now, we are learning to write our own dragon and Viking stories based on this video animation video The Dragon Slayer (click the link).
December 2016
When we returned to school, some unidentifiable objects had been found by the builder working on the new classrooms. Mr Davis asked us to investigate to see what had been found. After much research and discussion we were able to identify what the objects were, these included: a roman helmet, a shovel used for removing dung, a piece of a roman robe, a pillow, a section of Roman mosaic and some shiny Roman coins. We decided to create a newspaper article to let the rest of Haywards Heath know what had been found. Sadly, Mr Davis decided it would be best to pass these objects to a local museum. We found out that many Roman remains have been discovered across Sussex, including artefacts at Fishbourne Roman Palace in Chichester. We decided to film a documentary about what we had learnt using video clips and pictures from the Palace and an information page, which we wrote ourselves, to help us. As well as studying artefacts, we were able to experience what life was like for a Roman soldier. We used this experience to write a diary entry as a soldier. We have learnt lots of interesting information about how the Romans lived, their Empire and successes in battle.
We are now learning about the devastating effects of the eruption of the Vesuvius volcano in Pompeii. We hope to write stories and create artwork showing the devastation and how it changed History.